4. Liger (Lion + Tiger)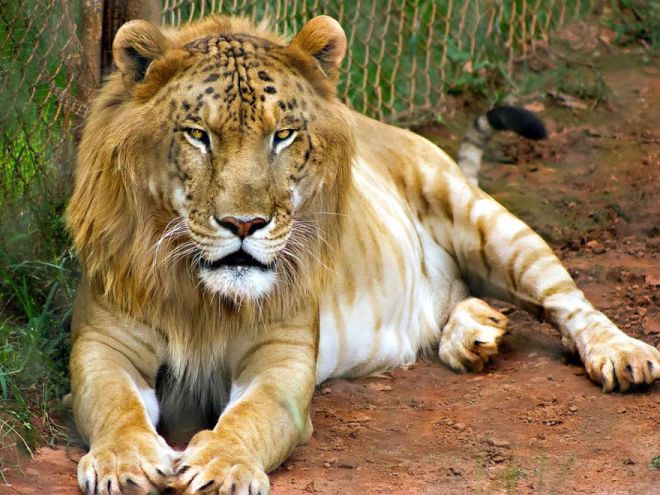 The Ligre is a cross-creed of a Male Lion and a Female Tiger. It's the largest feline species on the planet. Its enormous size comes out of the genetics of both parents, although not as pronounced as theirs, due to them being altered in the process. Some Female Ligre can be up to 3 metres long (10 feet) and weigh more than 300 Kilograms.
It's worth noting that the Ligre is not like the Tigon. The latter is the crossing between a Female Lion and a Male Tiger.