7. Zebroid (Zebra + Horse)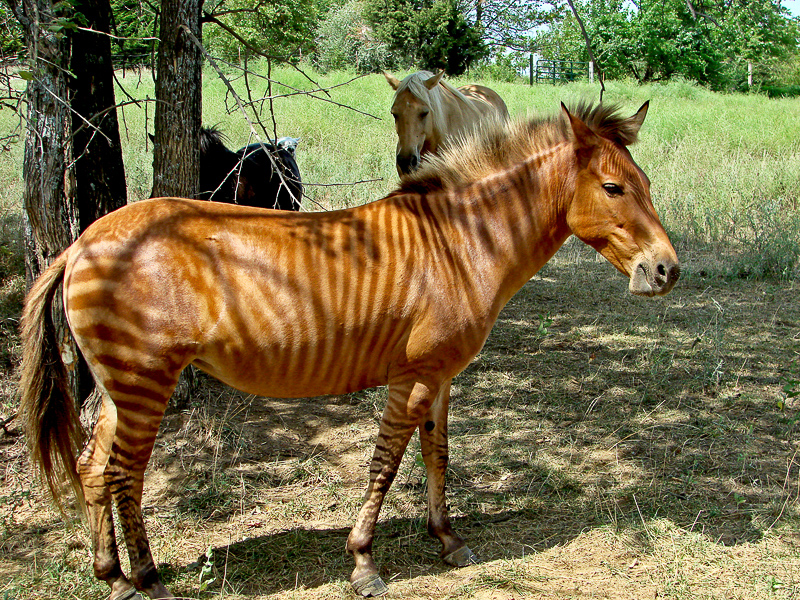 The Zebroid is the result of crossing a Zebra with any other animal from the Equidae family.
You could say that the animal gets different names depending on the Equidae animal is crossing with — Zorse (Horse), Zeedonk (Dunkey) or Cebroni (Pony).
The first Zebroid was discovered in the 19th Century. These animals still exist to this day, but they're rare since most of them are sterile.