Singapore Changi Airport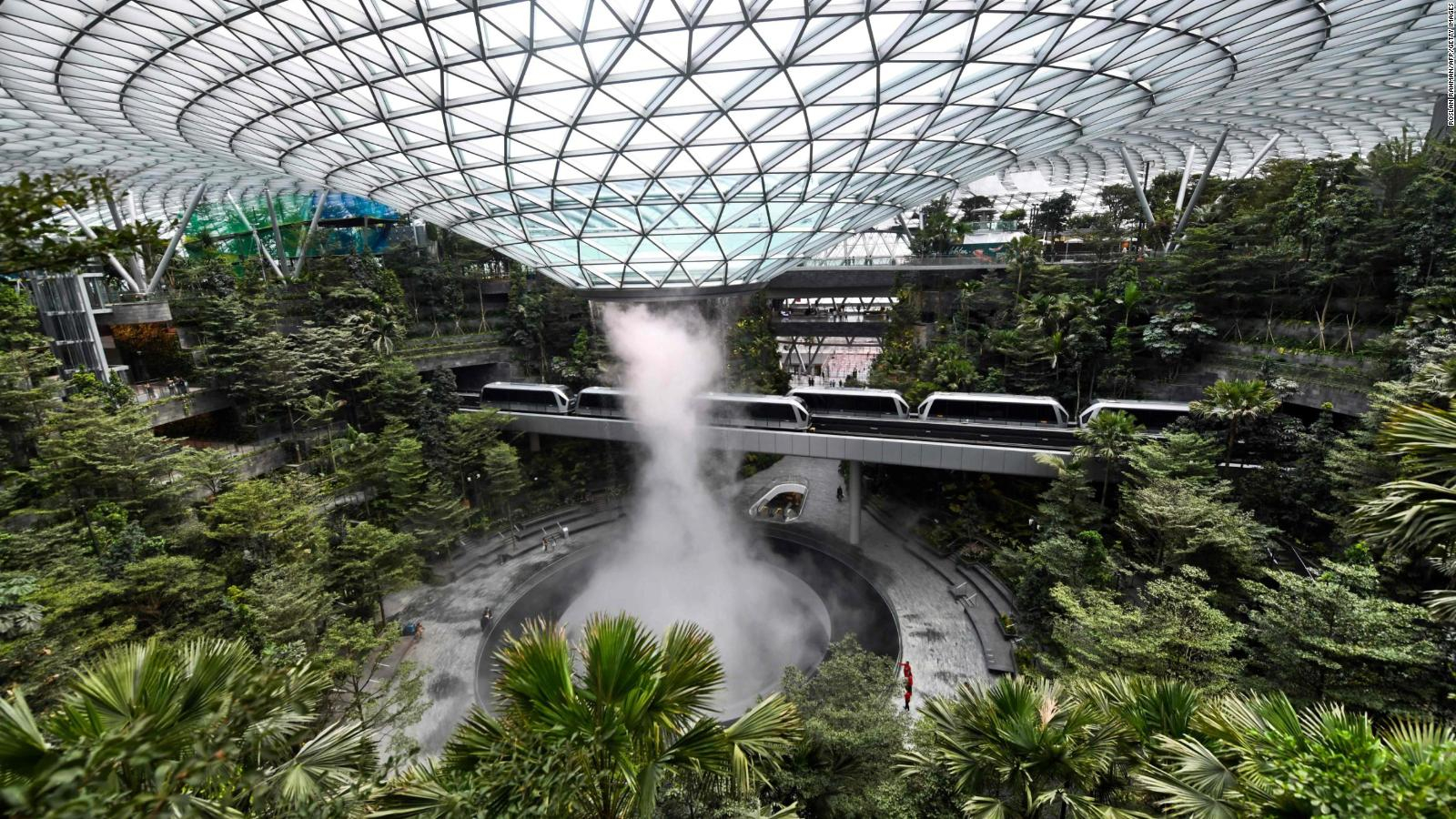 This peculiar airport is well known around the world thanks to its spectacular architecture, the unique interior water cascades and its impressive garden full of butterflies.
It's worth noting that this particular airport was chosen Best Airport in the World six years in a row.
Among the many amenities that make the Changi Airport one of the best rated is the swimming pool and cinema/theatre, open 24 hours a day at no extra cost.
It also features a luxury spa and open restaurants. With so many options, you'll want to arrive at the airport well in advance!