5. Fried Tarantula — Cambodia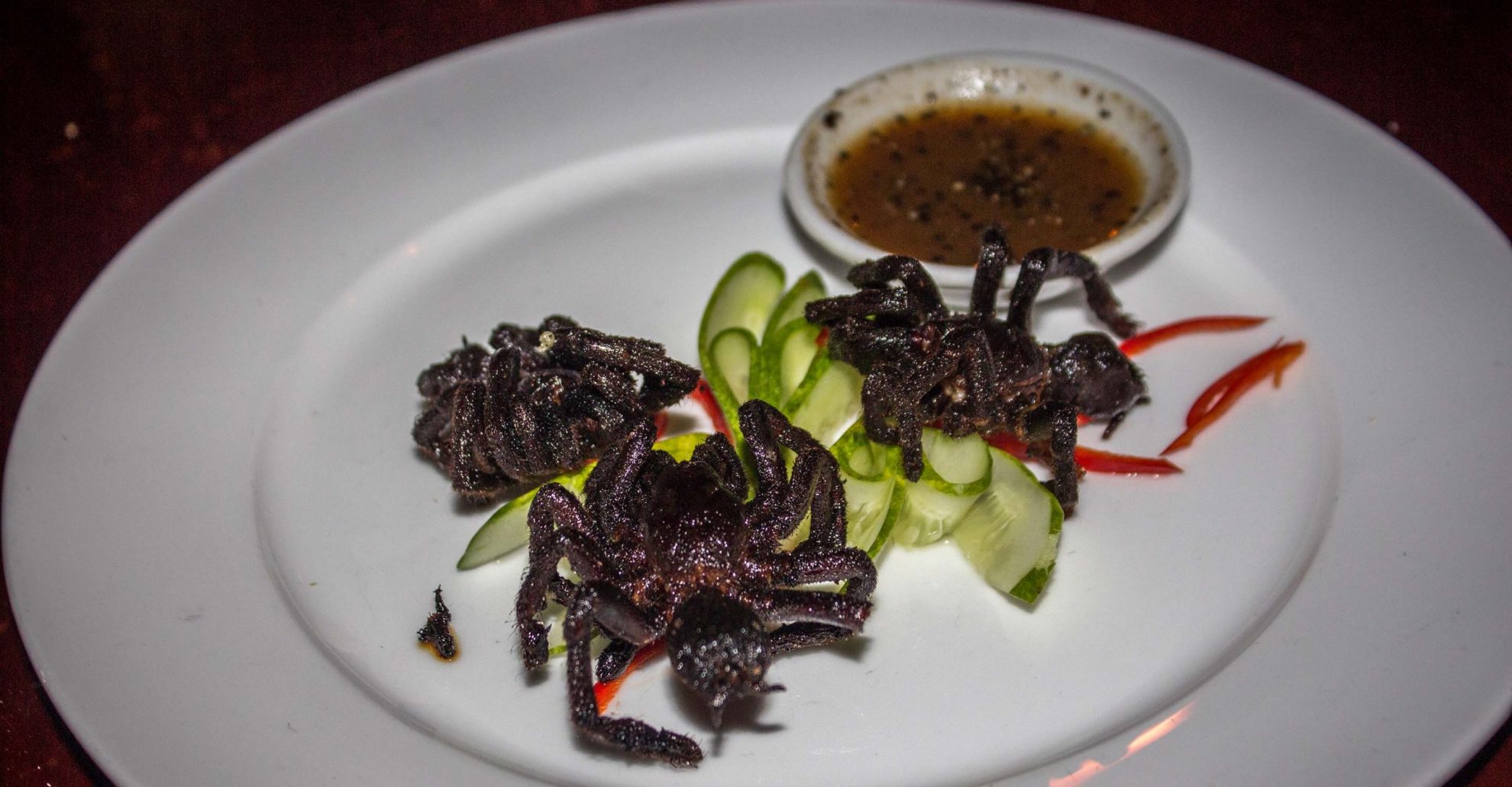 To prepare this crispy and appetising snack, you only need to cook tarantulas in a pot full of scalding oil. Important! Don't forget to season with a bit of garlic. Of course, you can't forget about the final touch before eating: a dash of lime juice and pepper sauce.
This snack is made to eat in one bite, but the thing the gourmets enjoy the most are the heads and stomachs (the juicy parts). Yum, yum!