International Falls, Minnesota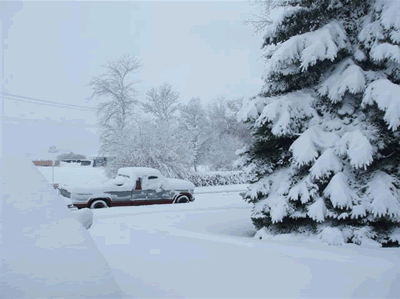 Maybe International Falls, Minnesota, is not as cold as Oymyakon or Verjoyansk — but careful! It's one of the coldest cities in the United States.
The place is located on the border between the United States and Canada. Winter is long and hard, registering average temperatures of -18 degrees Celsius, for more than 60 nights throughout the year.
It's also worth noting that is snow is everywhere, which can pile up to a metre and a half on the ground.